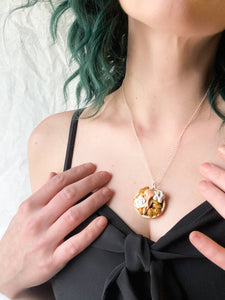 Raven Skull Necklace 
Need a little extra gothic in your life? Want a touch of darkness to your wardrobe? Check out one of our favorite new products, our Raven Skull Necklace! 


Size: actual charm size is 1.1"
Products are ready to ship, and will be sent out with our regularly scheduled packages. 

All charms come on the chain shown in the picture. 


All items are specially handmade by Trysten, and will be custom from one another. 
Please note: specific coloring will vary, depending on availability. All pendants come with slight differences in attachment and placement.