Collection:

Magic DK Base

27 micron non Superwashed merino wool is combined with nylon for a very durable and springy yarn, designed for items that will be worn and washed a lot. Named "Magic" because you can get a lot of wear out of it, without worrying about pilling. 

This rustic base is perfect for long lasting durable sweaters and garments. Overall a great, budget yarn for those looking for a soft yarn with maximum durability.
Base info:   
Magic DK Base: 
100% Non Superwashed Merino
Care For Your Knits:
Washing: I always recommend hand-washing on cold for best results, lie flat to dry.
Workaholic Coffee Coozie Kit | Magic DK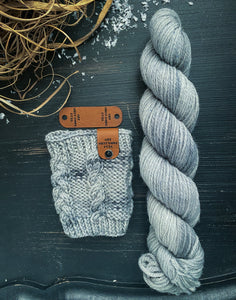 Winter Berries Coffee Coozie Kit | Magic DK