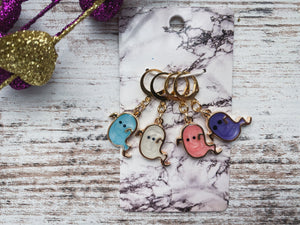 Fairy Charms
Add some unique charm and magic to your knitting with our Fairy Charms! Fairies love all things sparkly and small. Make sure you keep a close hold on these little beauties, or they may come and add them to their hoard. 


Each set comes with 4 progress keepers. The center of the charm is made with resin, and placed in a stainless steel pendant tray. 

Please note: specific coloring will vary, depending on availability. All pendants come with slight differences in attachment and placement.